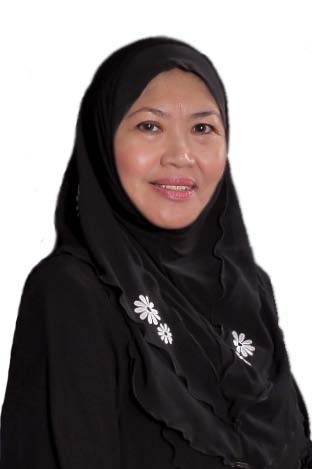 Director's Message
Assalamualaikum WBT, Salam UNIMASKu Sayang and Salam Teguh Bersama,
Welcome to Perpustakaan Tun Abdul Rahman Ya'kub (PeTARY) Website!
As this website is an important extension of the Library digital infrastructure, we leverage on modern web technologies to make resources, services and information pertaining to PeTARY, easily accessible.
We are proud to say that the Library has developed alongside UNIMAS and has always played an important role in teaching, learning, research, and scholarly communication of the university.
The Library offers a wide range of information resources, learning facilities and professional librarian assistance for the ever-growing information needs of the community. These resources are available in a variety of platform, are user-driven and is tailored to meet the demands of 24x7 access to resources coupled with the fast-changing environment of academia. The new emerging roles of librarians in the field of research and data management, as well as traditional roles such as teaching information literacy poses a great challenge to the Library as higher demands are placed on technological, interpersonal, and transferable skills.
PeTARY has so much to offer to the UNIMAS community. We hope that this website is both intuitive to use and endlessly helpful. This website is a permanent work in progress; therefore, we encourage you to provide feedbacks so that our web team can continually make improvement or enhancement to better accommodate your information needs.
We look forward to serving you in person or virtually and we welcome your questions, comments, and suggestions.
Best Regards!
Covid-19 Message
Dear Valued Patrons,
Perpustakaan Tun Abdul Rahman Ya'kub (PeTARY) formerly known as CAIS has been called upon to support the nation, the state and the University's effort to mitigate the spread of COVID 19 in our communities by closing our library building and the 3 branches during this Movement Control Order.
While our buildings are closed, we remain committed to our mission in providing access to library services online for all our users.
Your health and safety are our top priorities!
During this pandemic, we encourage you to visit the library through our Library Portal and use our online Reference Service-Ask A Librarian by clicking the blue tab on our website. You can also follow us on Facebook for updates on resources and services during this unprecedented time.
Do not worry about overdue books or returning items because any physical library materials currently checked out will have their due dates extended until we reopen.
Thank you for your continuous support to the library.
Stay at Home & Stay Safe
Korina Ibrahim
Director